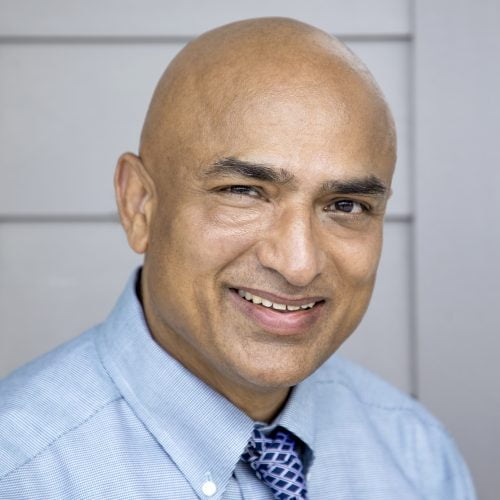 Dr. Gudipally hails from Hyderabad, India. He received his bachelor in Veterinary Science and Animal Husbandry from the College of Veterinary Medicine, Hyderabad, India in 1991. He then received his Masters in Medical Microbiology from Long Island University, Brooklyn, NY in 1996. He successfully completed his clinical rotation from Iowa State University Veterinary Teaching Hospital in 1997. He went on to receive his ECFVG (Educational Commission for Foreign Veterinary Graduates) Certificate from AVMD in 1997. He then practiced as a small animal veterinarian in a multi-doctor hospital in Chicago from 1998-2001. He also worked as a relief vet from 2001-2004 in Chicago, Southern California, Austin, and San Antonio. Dr. Gudipally, along with his wife Indira Gudipally, opened Pflugerville Animal Hospital in 2003. He then opened FM 685 Animal Hospital in Hutto in 2009. In addition to being licensed in the state of Texas, Dr. Gudipally is also USDA accredited. His favorite past time is spending time with his wife, two sons, and family pet Maya
Dr. Kelly Might, DACVS was raised in Bedford, Texas, a town between Dallas and Fort Worth. He moved to Austin to attend the University of Texas at Austin as an undergraduate student, earning a bachelors in zoology and a minor in Spanish. He then attended Oklahoma State University for veterinary school. Early in his first year at Oklahoma State, Dr. Might found his calling for veterinary surgery. Dr. Might completed a 1-year rotating internship at PetCare Veterinary Hospital in Santa Rosa, California. He then went on to perform a 1-year surgical internship at Aspen Meadow Veterinary Specialists in Boulder, Colorado. These experiences were then followed by a three-year surgical residency at Washington State University in Pullman, Washington. During his training, Dr. Might developed a strong interest in minimally invasive surgery and orthopedics. While at Washington State University, Dr. Might published multiple manuscripts and found great interest in orthopedic research. After 9 years away from home, Dr. Might, his wife, and two children returned to Austin, Texas. By teaming up with Dr. Allman and performing mobile specialty surgeries, Dr. Might is able to provide complicated surgical procedures to many pets that would not otherwise be able to receive specialty care. When not at work, Dr. Might enjoys cycling and spending time with his family.
Sharon prefers to be called MsFixIt or The Cat Wrangler. She thinks the best part of her job is helping others, whether it is resolving issues or assisting with the animals. Married with older children, she is also meowmy to 5 cats of her own, and she and her husband foster cats with Austin Siamese Rescue.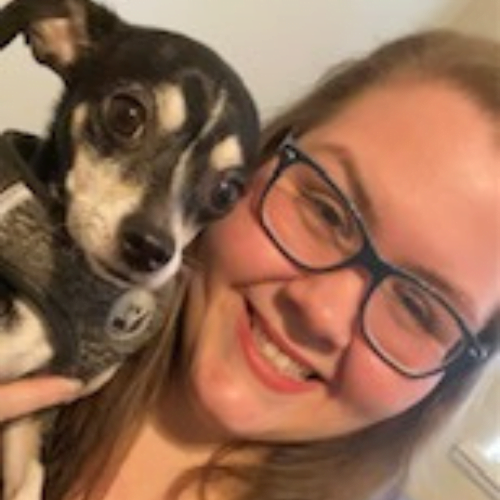 Brittany has been at Five Star since October 2021, shortly after moving to the area from a small town near Fort Worth. She has 4 dogs and 1 cat with her partner and loves to spend time with the pets in boarding.
Gaby has been living in Texas for 23 years and has loved every moment of it. Ever since she was a toddler, she's known she's wanted to work with animals. She's been working with pets for a little over 2 years now and is continuing to learn more and grow in the veterinary field. In her free time, she enjoys watching horror movies with her fiancé, forcing cuddles with her rambunctious cats Jellybean and Lucifer, and training her wild pug-chihuahua mix, Wednesday.