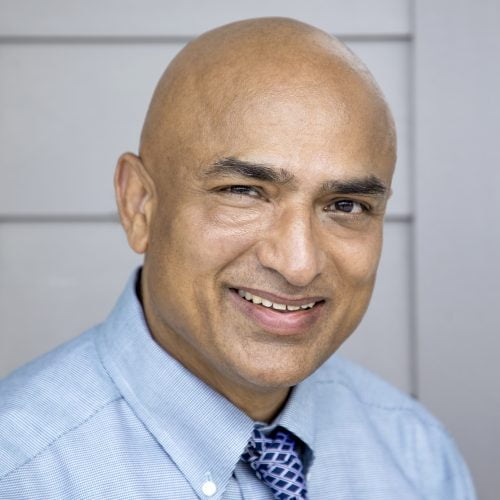 Dr. Gudipally hails from Hyderabad, India. He received his bachelor in Veterinary Science and Animal Husbandry from the College of Veterinary Medicine, Hyderabad, India in 1991. He then received his Masters in Medical Microbiology from Long Island University, Brooklyn, NY in 1996. He successfully completed his clinical rotation from Iowa State University Veterinary Teaching Hospital in 1997. He went on to receive his ECFVG (Educational Commission for Foreign Veterinary Graduates) Certificate from AVMD in 1997. He then practiced as a small animal veterinarian in a multi-doctor hospital in Chicago from 1998-2001. He also worked as a relief vet from 2001-2004 in Chicago, Southern California, Austin, and San Antonio. Dr. Gudipally, along with his wife Indira Gudipally, opened Pflugerville Animal Hospital in 2003. He then opened FM 685 Animal Hospital in Hutto in 2009. In addition to being licensed in the state of Texas, Dr. Gudipally is also USDA accredited. His favorite past time is spending time with his wife, two sons, and family pet Maya
Dr. Kelly Breazeale is a native Austinite. She earned her bachelor's degree from Texas A&M University ('95) and her master's degree from Texas Tech University ('03), both in animal science. Dr. Breazeale completed her veterinary degree in Scotland at the University of Glasgow, School of Veterinary Medicine, in 2011, where she was also admitted to the Royal College of Veterinary Surgeons.
Dr. Breazeale has had a lifetime of understanding and respect for animals, having been reared on a ranch caring for horses, cattle, chickens, dogs, cats, and an occasional pig. From spending endless Texas summers on the back of a horse to bottle-feeding various species of baby animals, Dr. Breazeale has always had a passionate interest in the human/animal bond and animal welfare. Even as a little girl, Dr Breazeale understood that pets are family too because some of her best friends were animals.
Dr. Breazeale is especially interested in preventative medicine, general practice and pain management.
She joined Five Star Veterinary Center as an associate veterinarian in 2019, eager to provide quality, compassionate veterinary medical care and make a positive contribution to the health of the animals of Central Texas.
In her spare time, Dr. Breazeale can be found enjoying time with her fiancé and family traveling the world, fishing, boating, SCUBA diving and teaching her Australian Cattle Dog, Beaux, new words and tricks.
She looks forward to welcoming you to the Five Star family and building lasting relationships with you and your fur babies.
Dr. Kelly Might, DACVS was raised in Bedford, Texas, a town between Dallas and Fort Worth. He moved to Austin to attend the University of Texas at Austin as an undergraduate student, earning a bachelors in zoology and a minor in Spanish. He then attended Oklahoma State University for veterinary school. Early in his first year at Oklahoma State, Dr. Might found his calling for veterinary surgery. Dr. Might completed a 1-year rotating internship at PetCare Veterinary Hospital in Santa Rosa, California. He then went on to perform a 1-year surgical internship at Aspen Meadow Veterinary Specialists in Boulder, Colorado. These experiences were then followed by a three-year surgical residency at Washington State University in Pullman, Washington. During his training, Dr. Might developed a strong interest in minimally invasive surgery and orthopedics. While at Washington State University, Dr. Might published multiple manuscripts and found great interest in orthopedic research. After 9 years away from home, Dr. Might, his wife, and two children returned to Austin, Texas. By teaming up with Dr. Allman and performing mobile specialty surgeries, Dr. Might is able to provide complicated surgical procedures to many pets that would not otherwise be able to receive specialty care. When not at work, Dr. Might enjoys cycling and spending time with his family.